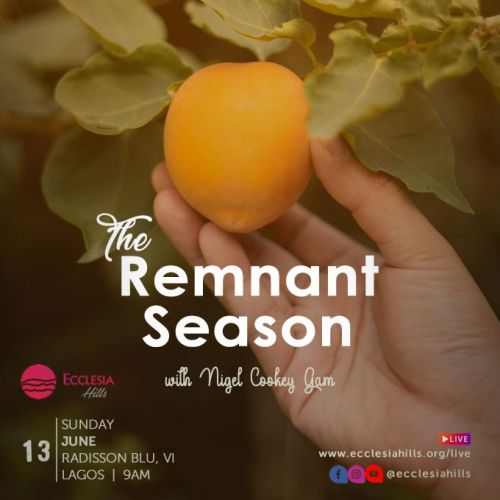 The Remnant Season
Jun 13, 2021 | Pastor Nigel Cookey-Gam
The Remnant season is upon us. This is time for the consistent, the finest hour for strength and revelation of the Remnant Church. This is the time for true communion and intimacy.
On the outside, it seems the same. The routine, the gestures, the dressing, the prayers - but on the inside, there's a difference.. in capacity, in authenticity, in Spirit.
Just like every selective process, the content is what determines those that make the final list. A time is coming when even the very elect may be deceived... the remnant company will stay true!
Similar Sermons & Podcasts