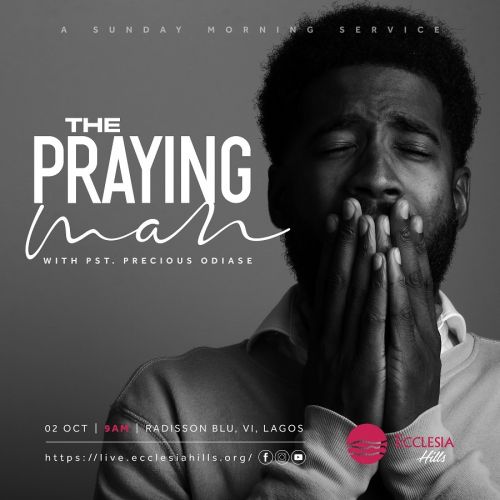 The Praying Man
Oct 2, 2022 | Pastor Precious Odiase
We will talk about prayer - and Pray ! We will study about prayer - and Pray !
We will sing travail songs - and Pray.
The Praying Man is unbound, unchained totally free.
To plumb spiritual depths and release those marked for the grave.
Nothing changes unless men Pray! The Praying man is God's partner
His vessel in the earth to turn men, cities and civilizations
We've read of them and experienced their consecration :
Now we have to rise and be those men.
Similar Sermons & Podcasts