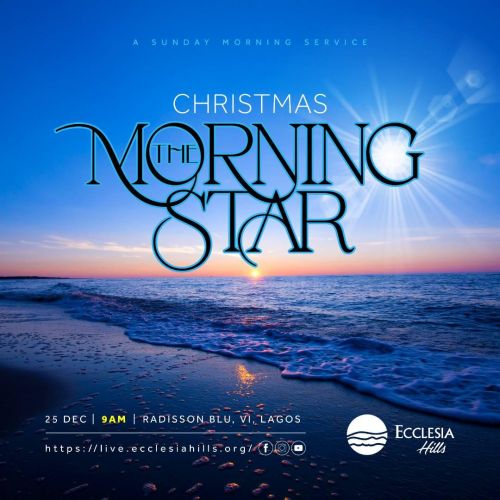 The Morning Star
Dec 25, 2022 | Olori Atuwatse III
/ M o r n i n g S t a r /
Jesus is the root and offspring of David
The angel to the Churches.
/ He is the Morning Star /
"I, Jesus, have sent My angel to testify to you these things in the churches. I am the Root and the Offspring of David, the Bright and Morning Star." Revelation 22 vs 16 NKJV
This Christmas, the morning star is rising
In every heart and home and nation,
Bringing announcements of love, mercy
Peace and good cheer to all the people.
Similar Sermons & Podcasts