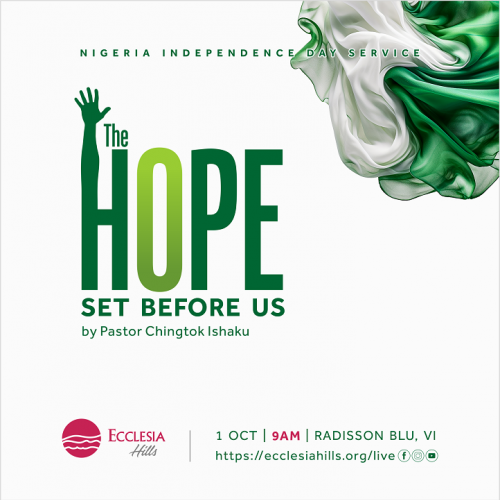 The Hope Set Before Us
Oct 1, 2023 | Pastor Chingtok Ishaku
God is getting us to focus on The Hope Set Before Us - because there are shakings in Nigeria, and across the world.
‭‭Hebrews‬ ‭6 vs 19‬ ‭NIV‬‬. We have this hope as an anchor for the soul, firm and secure. It enters the inner sanctuary behind the curtain.
Place your anchor on Hope. On Christ and you will be secure as seasons change and God's end time agenda unfolds.
Similar Sermons & Podcasts