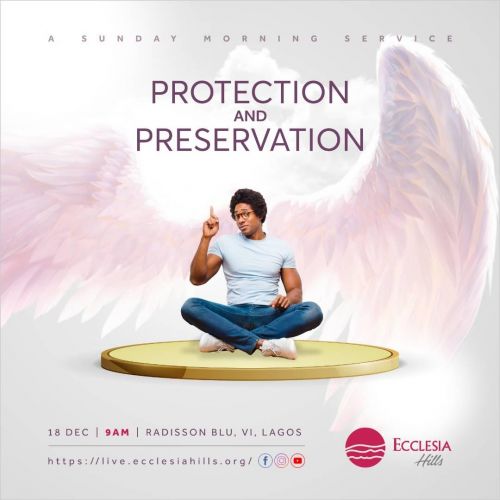 Protection and Preservation
Dec 18, 2022 | Pastor Moses Ida-Michaels
"I will not die; instead, I will live to tell what the LORD has done ". Psalm 118 vs 17

We live to proclaim. To introduce God and the Kingdom. So much violence in our towns, heart attacks in our cities, pain in our villages. Nations reel for fear of new pandemics. The year end is time for new fears and woes. Life seems cheap and many are loosing theirs. God makes a claim to shine light in dark earth through a people.
"They shall be Mine," says the Lord of hosts, "On the day that I make them My jewels. And I will spare them As a man spares his own son who serves him." Malachi 3 vs 17 NKJV
Let's activate over ourselves the Promise of Protection and Preservation.
Similar Sermons & Podcasts