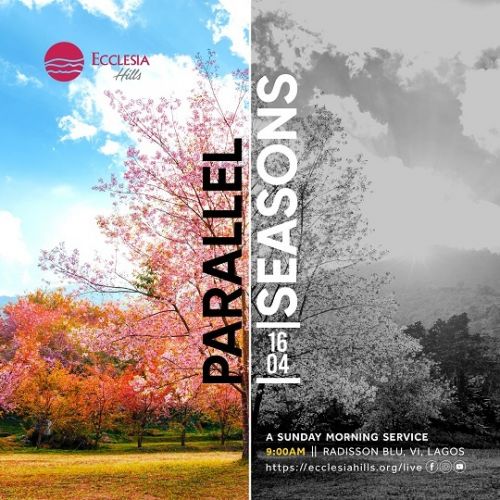 Parallel Seasons
Apr 16, 2023 | Pastor Uche Lotanna-Anajemba
We hold to our Chronos. God operates in Kairos.
We cling to the familiar. God's plans are much grander!
"Things are going to happen so fast your head will swim, one thing fast on the heels of the other. You won't be able to keep up. Everything will be happening at once—and everywhere you look, blessings! Amos 9 vs 13‭ MSG
God allows Parallel seasons of good and complexity to run concurrently. God is moving at His own speed to fulfil His purpose in our lifetime. Our seasons may be dark and unsure, but God's season is fast and amazing.
Do you believe?
Similar Sermons & Podcasts