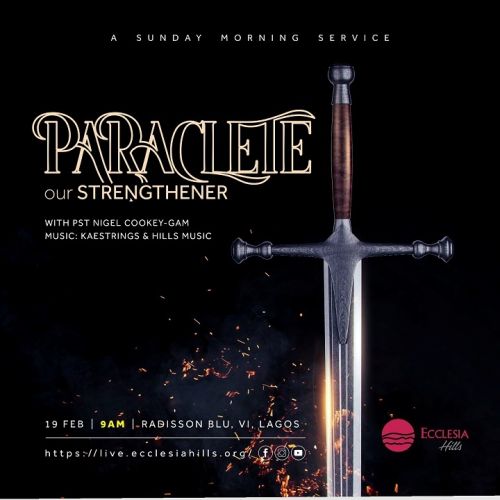 Paraclete (Our Strengthener)
Feb 19, 2023 | Pastor Nigel Cookey-Gam
Spent out, burnt out, Weary!
We run to and fro. Where do you turn when all your strength is gone?
We may know what to do, but how do we begin?
This is when Jesus' promise sinks in ...
"And I will pray the Father, and he shall give you another Comforter, that he may abide with you for ever" John 14 vs 16
We can look to the Paraclete : Our Helper We won't do life alone ever again.
Similar Sermons & Podcasts