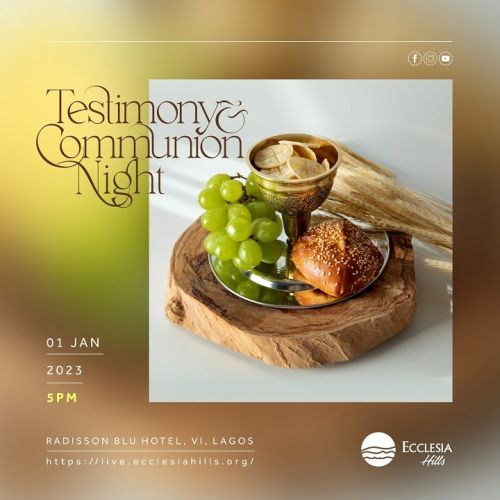 Our Hearts Burned Within (Testimony & Communion Night)
Jan 1, 2023 | Pastor Moses Ida-Michaels
Come to the Lord's Table.
Be ready to meet Him in the breaking of bread, and the blood poured out as wine.
Come through with your testimonies, tell of all He has done for you. Join the Gratitude Chorus, the encore rings out.
At the cool of the day, we gather to give thanks and share communion on this first day in 2023.
Similar Sermons & Podcasts