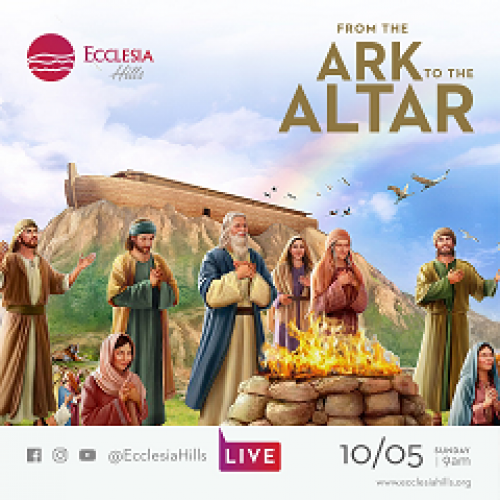 From The Ark To The Altar
May 10, 2020 | Pastor Moses
This is a brand new Moment.
We move From the ARK to the ALTAR.

Old storms and floods are gone.
As diseased waters ebbed we left the Ark.
You brought us to this Holy place.
We hear sacred words, see sacred sights, learn to access the sublime.

Anoint us afresh right here. The whole world is waiting
It is time to reveal the Christ. Starting from this altar.
Self is dead and the Spirit is alive.
Similar Sermons & Podcasts