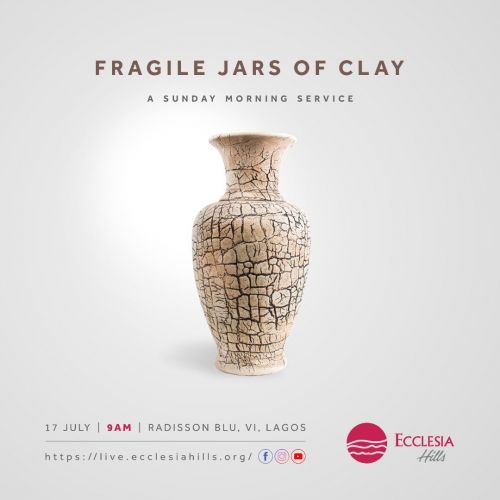 Fragile Jars of Clay
Jul 17, 2022 | Pastor Moses Ida-Michaels
No matter how fortified we imagine we are. We tremble before Trauma
We quake in the face of Tragedy. Mentally, Emotionally, Physically.
Every single test makes us question
"Is this the breaking point - the end of us?" We are Fragile Jars of Clay filled with gold.
We're stretched with Triumphs and Trials.
Life can be a harsh unpleasant experience. Unexpected events blindsides, hurts us.
We remember that though hard pressed ....
The potter chose us, We are not destroyed.
Similar Sermons & Podcasts