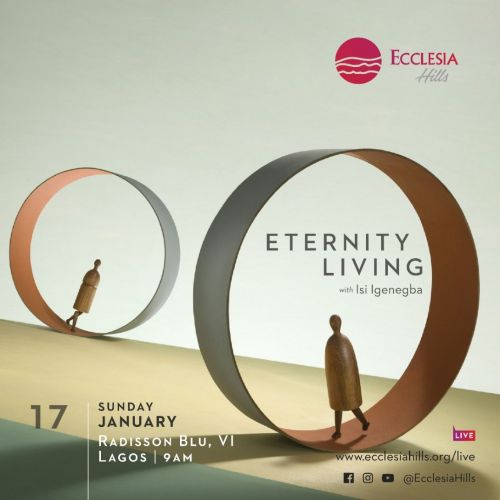 Eternity Living
Jan 17, 2021 | Pastor Isi Igenegba
E T E R N I T Y L I V I N G
We live for what counts. We are created to live for Eternity.
The timelessness of God is ours. We fear NOT pain, trials, death or the grave.
Though standing right here on earth, our citizenship is of the heavens.
In the bosom of Abraham we belong. We are "Eternity Living" from now!
Similar Sermons & Podcasts