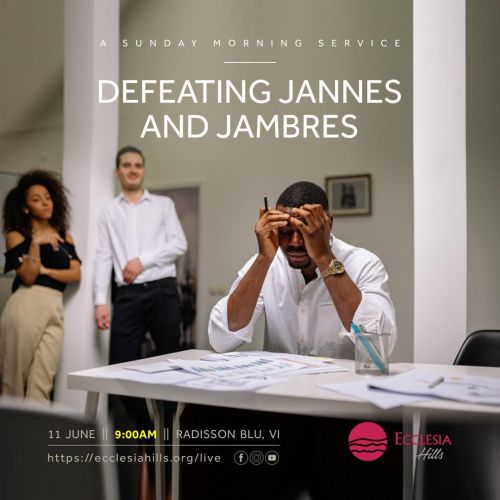 Defeating Jannes and Jambres
Jun 11, 2023 | Pastor Moses Ida-Michaels
G o d i s M o v i n g !
He is healing, restoring, and rebuilding people. Moses'es are standing up to the Pharaohs of our time. Elijahs are challenging prophets of Baal.
It is time !
The Devil comes to infiltrate God's advance with :
■ Half truth and relativity
■ Anti-God and False Powers
■ Delayed obedience
His sends his agents to own, control, or discredit the power of God. Satan can never win!
These teachers oppose the truth just as Jannes and Jambres opposed Moses. They have depraved minds and a counterfeit faith. But they won't get away with this for long. Someday everyone will recognize what fools they are, just as with Jannes and Jambres. 2 Timothy 3 vs 8‭-‬9 NLT
Light is coming, and we will stand in power and authority. Let's learn more this Sunday.
Similar Sermons & Podcasts