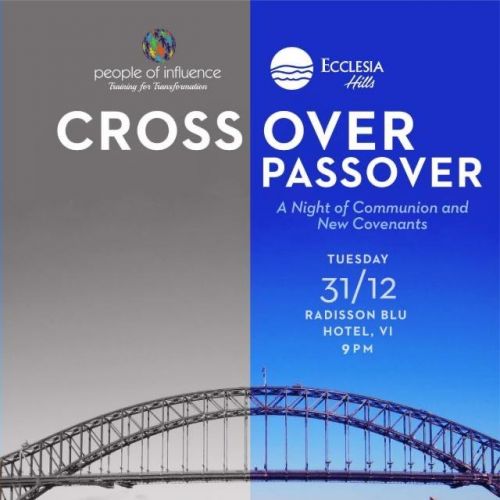 Crossover Passover
Dec 31, 2019 | Pastor Moses
This CrossOver God is calling everyone to renew their covenants in Christ.
God is moving His Holy Nation to a new time. Like at the Exodus He called for a Passover Lamb, and decreed an attitude of readiness.
Sandals on feet, practical food and clothes on the back, ready to act. It is time for liberty from all Egyptian masters. Today God is using this Year-change as His opportunity to reconnect all peoples back to Himself.
This is the Year of the Passover!
Similar Sermons & Podcasts