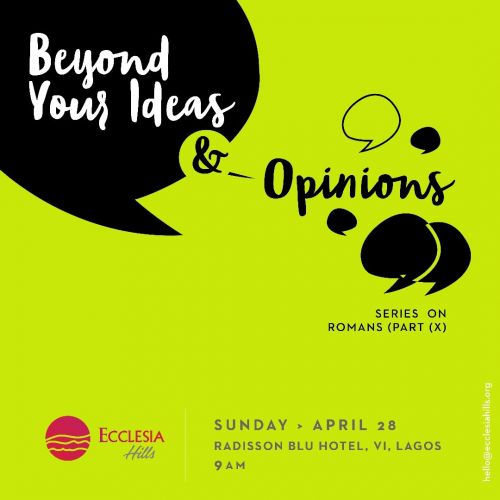 Beyond Your Ideas & Opinions
Apr 28, 2019 | Pastor Moses
The Word is not just nice suggestions. It is the very tool through which God crafted the world.
The Word works deep in hearts to marinate God's vision across the earth.


We are God's tools, Our hands and feet are God's. Our heart, eyes and minds download God's intent for this generation. Believe... Mine Deep.
Reach *Beyond your Ideas and Opinions*. God is Beyond!
Similar Sermons & Podcasts