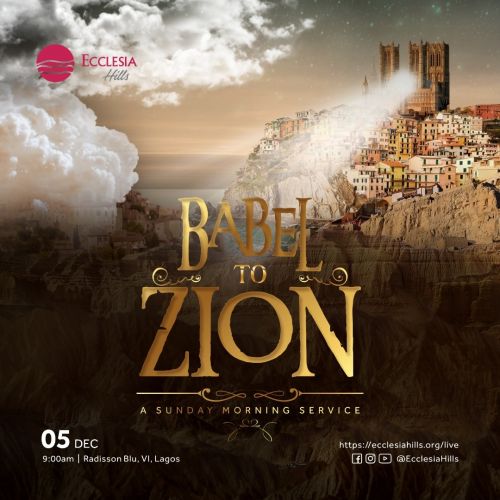 Babel To Zion
Dec 5, 2021 | Pastor Moses Ida-Michaels
God thundered over Babel crashing it to rubble and confused tongues. Babylon is a lair of demons, wild hyenas and fallen spirits in the epic and massive showdown!
Now, Jehovah Nissi is building a new city out of Zion!
Hasten to enlist in His rebuilding project. "We all as lively stones are built up a Spiritual house unto God "
New ranks of Godly sons are rising in Zion. They will never flinch, yield or bend. Warring men to crush the ancient spirits. That once united against God at Babel. And spilled saints blood to heathen gods.
El-Rohi is Ready!
Similar Sermons & Podcasts