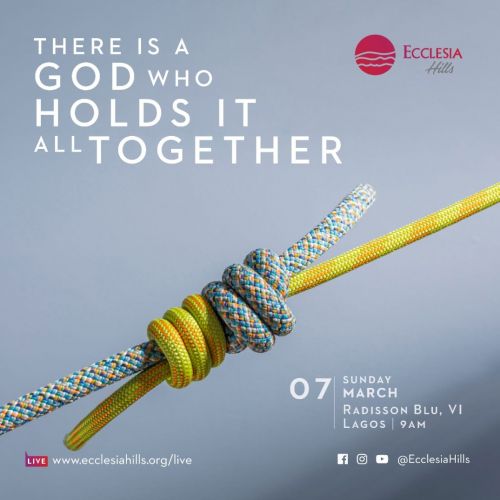 A God Who Holds It All Together
Mar 7, 2021 | Pastor Ivie Emiko
People announce there is a casting down.
The recession.. The pandemic.. The terrorism.
We see and experience it.. Somehow, we feel peace in the midst of it.
It is a still, yet clear voice reminding us that He is always present and He is in control.
Now, when everything seems to fall apart.
One thing is certain, there is a God who holds it all together.
Similar Sermons & Podcasts