Open for Business: A Business and Leadership Conference
Mar, 07, 2022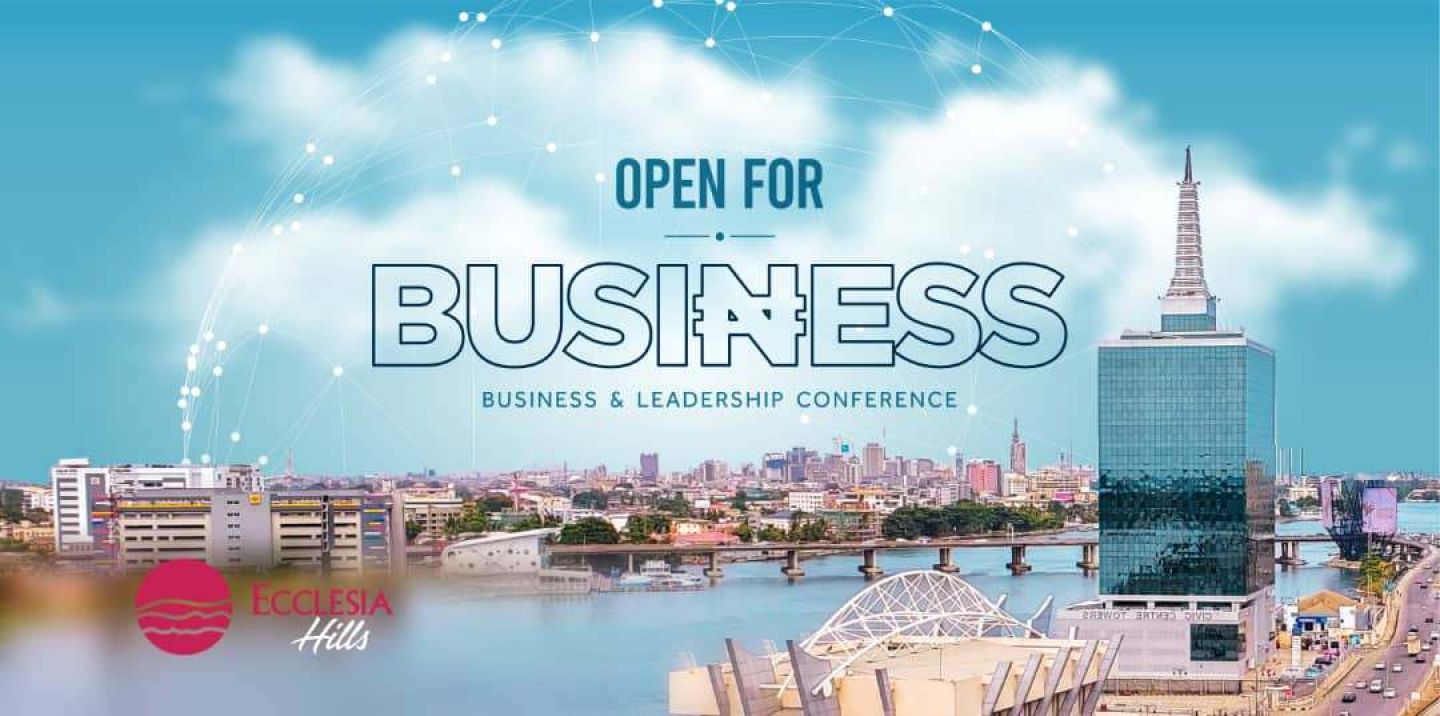 "Clear lots of ground for your tents! Make your tents large. Spread out! Think big! Use plenty of rope, drive the tent pegs deep. You're going to need lots of elbow room for your growing family. You're going to take over whole nations; you're going to resettle abandoned cities" Isaiah 54 vs 2 -3 MSG.
Open for Business is a Business and Leadership Conference at the heart of God for the next season. We expect to equip business leaders, technocrats and upwardly mobile professionals to connect with God's mind for rebuilding their organizations, cities and Nations. Many perceive this as a crisis moment and everything should remain closed. Conversely, God is asking His people to Open for Business: open up to new opportunities, ideas and take over whole nations.
This is the time to raise leaders and professionals who are grounded in the Word, who rely on Godly principles, understand the mind of God, and are therefore able to craft reconstruction in the face of flux in the world system. A people will emerge with a relevant, effective and incremental success. It is unlikely that God will snatch the system from a grit-powered world without heart to a heart-powered leader without grit.
Date and Time
Sat, March 19, 2022, 9:00 AM – 4:00 PM WAT
Sun, March 20, 2022, 9:00 AM – 1:00 PM WAT
Location
Radisson Blu Anchorage Hotel
1a Ozumba Mbadiwe Avenue, VI, Lagos
Conference Objectives
Business Connections: To pool together the Ecclesia Hills Business Community and help them create stronger bonds
Spiritual Platform: Touchdown for the kingdom of God among men . Build a platform for spiritual encouragement and ethical businesses with strong corporate governance
Create
Topics/Coverage Areas
New Business Opportunities in Nigeria
Positive Outlook towards the Future – Still more to come
Opening up the right way
Spiritual Grace in the Marketplace
Excellence – An excellent spirit
Rebuilding the Nation (Leadership) – Sectoral focus (General Commerce, Infrastructure, Power)
Jewish Generational Wealth Principle